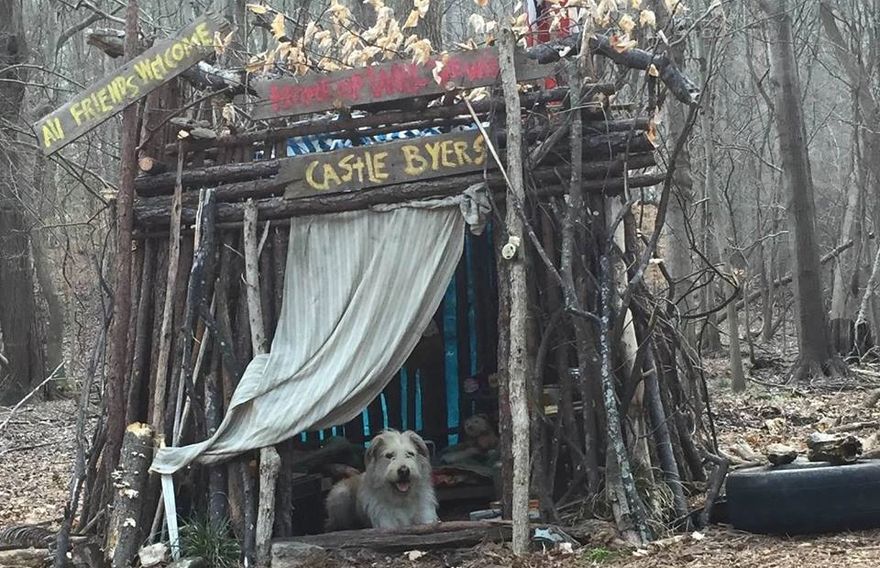 What would "Wizards of Oz" be like without Toto? And what would our childhoods have been like without famous animals like Beethoven or the dog from "Air Bud"?
Some as lovable sidekicks and some taking the spotlight as the main character, animals have played significant roles in movies and television shows since cameras started rolling in the 1900s. 
But just like any actor, they have their own story, and some are working to make a name for themselves. Here are five beloved animal characters and where the real-life animals are today.
1. Marcel 
The capuchin monkey from "Friends" that starred as the character Marcel, Ross' (David Schwimmer) beloved pet, has gotten back into the business with FX's upcoming series "Y: The Last Man." The monkey plays the pet of main character Yorick Brown (Barry Keoghan), who is the last surviving man on Earth. 
Although the lovable monkey is known for its male roles, the capuchin is a female named monkey Katie. Katie is in her mid-20s and still has a lot of career left in her, her trainer said. Capuchin monkeys can live up to 40 years old. 
Katie has already filmed her part, but with changes being made to the show, it is unclear whether her part will stay or be replaced by a CGI monkey. As it turns out, animal actors also have to worry about losing their jobs to technology. 
2. Benji
The 2018 reboot "Benji" tells the story of a lovable rescue dog who rescues troubled siblings in New Orleans. The original 1974 movie grossed about $45 million at the box office the year it premiered. 
In real life, the dog who plays Benji has a similar life story. The dog is a rescue as well. He was abandoned in a grocery store parking lot and was malnourished, flea-ridden and matted. Someone took him to a humane society in Virginia, director Brandon Camp told People. Camp, the son of director Joe Camp, who directed the original "Benji," said he knew the dog would be perfect for the role when he saw a picture of him. 
The dog has gone from rags to riches and has since found a loving home. 
3. Willy 
Keiko, the orca whale who played Willy in "Free Willy" (1993), had a long life and career, but died in 2003.
Warner Bros originally rescued Keiko from an amusement park to turn him into a celebrity. Keiko's net worth grew to more than $36 million after the Free Willy franchise, according to  an article from MSN. 
The studio and fans raised money to transport him into the wild, but after years in captivity, Keiko sought human contact. He swam more than 870 miles toward Norway, where he stayed close to the coast and let people pet and play with him. 
In 2003, Keiko died of pneumonia at the age of 27 in the fjords of Norway, according to NBC. 
4. Richard Parker 
King, a Bengal tiger, starred in Ang Lee's "Life of Pi" (2012) as Richard Parker, a tiger trapped on a lifeboat with a teenager named Pi, performed by Suraj Sharma. Although some scenes use a CGI tiger, King was in some shots where the CGI was deemed unsuitable. 
The movie received significant backlash after King allegedly almost drowned on set, according to an article from The Guardian. His trainer Michael Hackenberger was charged with five counts of animal cruelty after videos surfaced of his beating a Siberian tiger. 
Overall, King was unharmed and currently lives in Canada with animal trainers, according to an article from The Telegraph. 
5. Chester
If you've seen Netflix's "Stranger Things" (2016), you might have noticed the Byers' family dog in season one. 
In real life, his name is Cruiser and works through Animal Casting Atlanta. He has been in some shows that human actors would be proud to have listed on their IMDB page. In addition to "Stranger Things," Cruiser appeared in Sleepy Hollow (2017), MacGvyer (2016), The Darkest Minds (2018) and Insatiable (2018). 
Keep your eyes out for a large, shaggy dog in future productions, as this dog is just beginning his acting career.